AIOU Latest News
AIOU ANNOUNCES SCHOLARSHIP FOR STUDENTS 2023
AIOU ANNOUNCES SCHOLARSHIP FOR STUDENTS 2023
AIOU ANNOUNCES SCHOLARSHIP FOR NEEDY STUDENTS 2023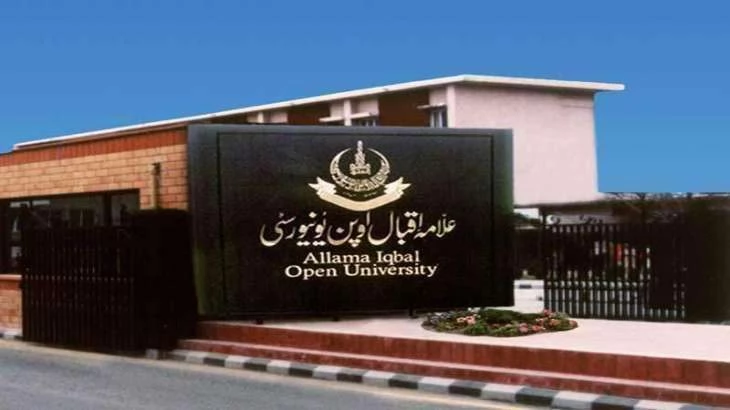 Allama Iqbal Open University (AIOU) Islamabad offers scholarships to needy students and free education to the students of the selected underprivileged areas. AIOU has invited applications for providing admission fee concessions to poor and deserving students enrolled in the spring semester of 2023. Besides this, AIOU also provided free matriculation education to the students of Gilgit-Baltistan, Balochistan, and former Fata. The students of these areas have also been directed to apply for availing of the facility.
 Students who received the facility in the previous semester do not need to re-apply. In addition, the university provides free matriculation education to the students from the merged districts, Balochistan and Gilgit-Baltistan. Applications are also invited in this regard. Students from the previous semester will be assisted before the spring semester budget and the rest of the budget will be used to provide financial assistance to fresh students.
AIOU announces Scholarship for Needy Students Overview
Levels: Matric, Inter 
Fields: All Fields
Type
Local
Category
Need Based
Area
All Pakistan
Deadline
05-02-2023
New students can apply for financial aid online till February 8. Students will be able to get the challan form till February 05, while after the discount on fees, they will be able to pay the remaining fees till February 14. Students are required to enclose the original admission form along with the application. The application form must be completed in all respect. The AIOU Scholarship form can be downloaded from the AIOU website here https://aiou.edu.pk/assf/SSF_101/Application%20Form%20%20SSF-101%20(pdf).pdf
AIOU Scholarship Eligibility Criteria
AIOU Continuing Students.
Enrolled in 2nd Semester onwards.
Annual income is less than Rs. 400,000/-.
The student will produce an income certificate showing annual income as per Performa designed and attached. 
Documents Required for AIOU Scholarship
Please attach attested copies of the following documents with the application:
National Identity Card and "B" form (Self & of parent /guardian).
Income certificates of self and parent/guardian attested by a Gazetted officer or the local councilor.
After fee concession, deposit the remaining amount if asked by the respective Regional Director/Representative through Bank Challan in the ALLIED BANK LTD. of your city. (Bank draft shall not be accepted.) Attach the original Bank Challan, original admission form/continuing form, and above-mentioned documents along with this application form and submit to your concerned REGIONAL OFFICE before the due date.